Nikki Evans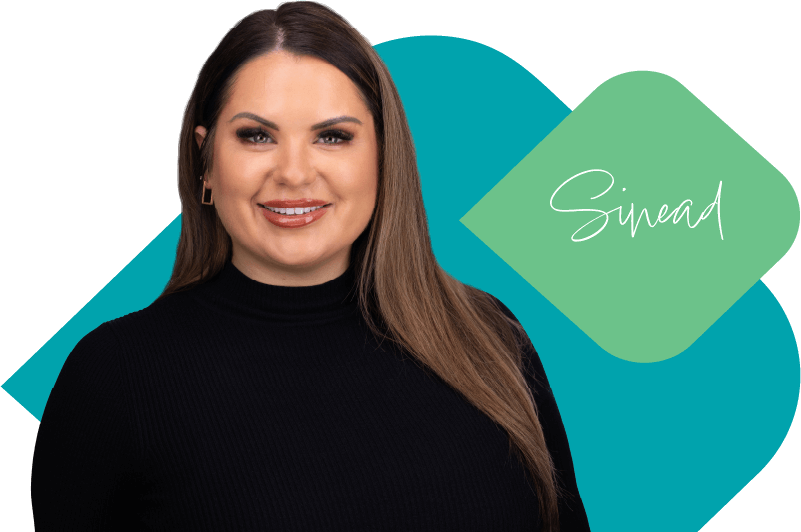 Hi, welcome to The Elevate with Engage, Series One.
We hope you enjoy these leadership stories, packed full of insights and advice from leading professionals across the accountancy, banking, financial services and insurance industries.
Our mission is to inspire the next generation of leaders in the space and help you to take your career to the next level.
Please give an overview of your career journey so far. I couldn't wait to get off the island of Ireland. I flunked out of college, travelled the world and worked at everything from making sandwiches to being a chambermaid. Somehow, I managed to talk my way into an engineering role at the Australian TV broadcaster, Optus Vision Media. It's where I fell into the IT profession and became a Developer. It didn't take me long to figure out I loved working with data. I started on an old IBM System I AS/400 computer and worked with the SQL programming language and DOT-NET. These skills made it easy to travel the world.
My then-boyfriend, now-husband, convinced me I needed to apply myself academically, and he encouraged me to go back to college. Aged 28, I embarked on an MBA at London Business School (LBS). LBS had a certain number of places to offer students who didn't receive an undergraduate degree. I was a wild card that year!
Afterwards, I loved working in finance as a Strategic Consultant. Clients included Goldman Sachs, Visa and Barclays. All this occurred around the time of the banking crisis when Northern Rock collapsed. After a few years, I yearned to move back to Ireland, which was way behind the U.K. banking sector in size, scale, innovation and disruption.
I knew prepaid debit was coming to Europe through past dealings with Visa. I also knew that an E.U. electronic money directive would bring vast opportunities for the payment industry. I thought to myself I'd go home, set up an e-money business and bring prepaid to Europe!
I became an accidental entrepreneur purely because I needed to find a way to move back to Ireland after years of travelling. I founded PerfectCard (a company of EML), which holds the honour of being granted Ireland's first electronic money license. We started with simple prepaid card solutions in the mall's space before moving into employee incentives and expenses.
At that point in our journey, we met EML Payments Ltd, which brings us up to July 2018. Even though we were acquired, I knew there was much more to learn, especially by being part of a global PLC.
What's it like to be the CEO of Europe of a disruptive fintech?
EML's excited about payments on the fringe – insurance payouts, crypto and share trading platforms where you need to pay out money to customers. Sending cheques is cumbersome, whereas our processes are convenient, secure, seamless and can be sent to mobile devices effortlessly.
Is disruption good for the world?
A positive outlook on disruption has been evident with COVID and how payments have been disbursed to people in need around the world. Citizens need funds quickly, and we enable immediate, stress-free payments to mobile devices en masse. It's a fast way to allow people to buy groceries and whatever else they urgently require.
The downside of disruption is removing the human element from traditional post offices etc. that some people may miss.
What are the biggest challenges faced by 'women disruptors' that aren't typically faced by their male counterparts?
In lockdown, I did wonder how many of my male counterparts were scrubbing their homes when our cleaners could no longer visit.
Women can put themselves under a lot of pressure to have the perfect house, look stunning and juggle homeschooling when working from home. Something has to give.
What challenges did you experience on this journey and what advice you would give?
When I founded PerfectCard, I spent 50% of our precious capital on stock and purchased 100,000 gift cards for the Christmas period with no distribution channel other than one sale at a time. The plan was to target companies for employee rewards. I also managed to get a popup to stand in a store on a busy retail street. However, no one knew I was there. After Christmas, we had 98,000 cards left and considerable cash management challenges from being overstocked.
I learned the hard way all about the requirements for a distribution strategy. There is a good ending, though. The following Christmas, we won a massive contract because we were the only company with enough cards in stock to cover the huge volume!
My best advice? "The lift to success is broken – take the stairs!"
Who has been some of your mentors?
The Irish government agency Enterprise Ireland has been one of my most influential mentors. Not only were individual mentors provided, but various training opportunities were offered. This included not just me but critical people within the company.
Another terrific government-backed scheme, Going For Growth, supported female entrepreneurs. I was fortunate enough to sit on global VC titan, Elaine Coughlan's round table. Elaine has been named a 'Top 50 Most Influential and Powerful Woman in Business.' Elaine taught me not to think in hundreds, thousands and millions, but billions. She advised me to put a strong board in place to keep me focused. I followed her advice.
Share three of the best words of advice you've ever received.
My dad encouraged me greatly, and as a result, I have never felt disadvantaged for being female. It never occurred to me that entering finance and technology might have been an alternative choice for a woman.
I also learned about perseverance from trial and effort. You don't give up. Ensuring you have a growth mindset is also vital. I learned this during my Enterprise Ireland training. These lessons also come naturally to people who grow up on an island. Some people can underestimate how growing up on a small island can affect you. It would be best to automatically think bigger as the population cannot sustain massive expansion.
Establishing a financial services business that can only function in Ireland is not viable. You must consider the European and U.S. markets from Day 1. This broader mindset is a massive advantage that Irish entrepreneurs naturally possess.
How are you going to shake things up next?
I'm excited about the investments EML is ploughing into the business to help secure our seat at the top table in the payments industry as we advance. When you explore how we're bringing all of our global, innovative techs together to make it available everywhere, that's setting a huge industry benchmark. FinTech has meant the most profound shakeup in financial services in the last 100 years.
I'm also hugely motivated by the vast opportunities that EML Nuapay Open Banking will bring resulting from our most recent strategic acquisition.
Do you have a book/podcast/talk that's had a profound impact on your thinking?
I admire the American writer, Seth Godin, who sold his start-up to Yahoo some years ago and shares insights in bite-sized chunks.
Give one fascinating fact.
Nikki Evans established the first electronic money company ever to be licensed by the Financial Regulator in Ireland.